Sigmund Freud, the father of Psychoanalysis, considers potty training as the most crucial stage of parenting a toddler. Yes, you read it right. This is something you should be careful of for it will have a domino effect on your child's overall development. He mentioned that between the age of 1 to 3, your child is in the anal stage of development. Developing control of the bladder and bowel movements leads to a sense of accomplishment and independence.
The psychologist believed that parents who can create a supportive environment would result in positive experiences during the potty-training stage. This can be the basis for your young one to become competent, productive, and creative adults.
On the other hand, if you have inappropriate parental responses, it can result in negative outcomes. So, if you will take an approach that is too lenient, Freud believed that an anal-expulsive personality could develop in which your child can have a messy, wasteful, or destructive personality. If parents are too strict or begin potty training too early, Freud believed that an anal-retentive personality can develop in which your child is stringent, orderly, rigid, and obsessive.
Are You Doing It Right?
It is given a night without a wet bed may be the first and the biggest milestone of your beautiful young one. It is one of the things that every parent looks forward to as they nurture a tiny human to become a charming toddler.
The truth is there is no single way to succeed in potty training. But, the ultimate goal is to create a supportive environment that can result in positive experiences. And, personalizing potty training that works for your child and family is the key.
A variety of products meant for toddlers on potty training can make the journey smoother and enjoyable. Creative and eco-friendly potty-training pants with eye-catching designs can be an interesting tool to encourage your toddler and ease the transition from ordinary nappy to underwear.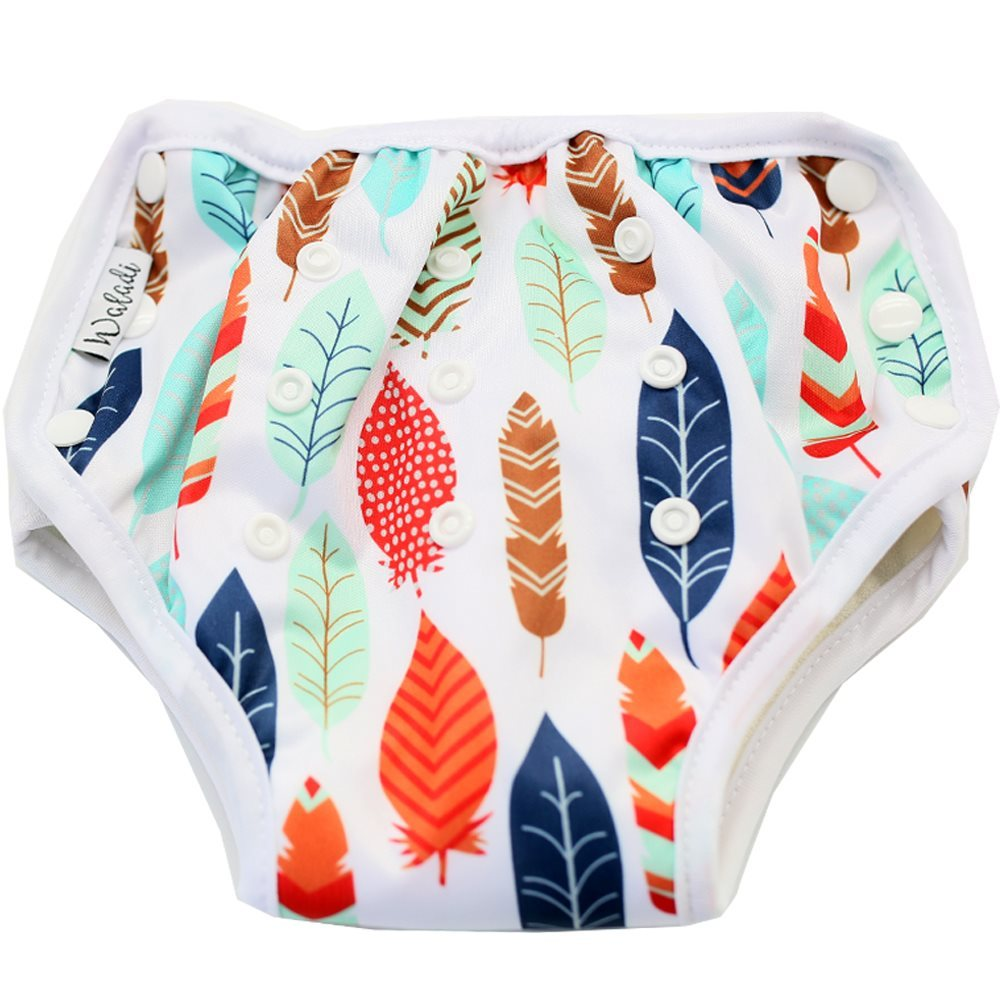 Keep in mind that potty training is a process, a supportive learning environment with an appreciative and reward system can be an effective tool for a parent to boost their child's confidence and finally use the potty on their own.
According to research, your baby as young as 18 months has already developed control over their bowel and bladder. As parents who are excited to see their child become well-trained in controlling the call of nature, it is important to assess the readiness of a child.
And, here's a quick guide to consider as you train your young one to
When is the Right Time to Potty Train Your Child
● If your child can stay dry at least two hours a time before or after a nap.
Parents affirmed the two-hour rule in assessing if your beautiful toddler is ready to be potty trained. Parents need to be keen observers of their child's potty-training behaviour. Your child's small milestone can lead to a bigger one. It is a long process, patience is needed. Potty training pants are a great eco-friendly help as you guide your child to be freed from wet nights and nappy discomfort.
● If your child can copy a parent's toileting behaviour
Your child is a cute copycat. Toddlers can easily mimic their parents and siblings' behaviour. If your child shows an interest in using the potty chair or training pants, it is a big indicator that there are more than ready to do it. This is the power of example so make sure that you and their sibling are guiding them right.

● If your child can express some physical skills or body signals to get onto/off the potty (with some help).
Every child is unique. And, their environment can be a great indicator of how they express themselves. Your child can cry, fuss, or show other signs of obvious discomfort when their nappy is full and they can indicate it through facial expression, posture, or language that it's time to use the toilet. Once this become evident to your young one, be ready it's time to do it. So, do it right.
How To Potty Train Your Child Effectively
● Create a reward system
A simple clap and encouraging smile can boost your child's confidence to do it right. And keep in your heart the one thing that matters: to create a supportive environment would result in positive experiences during the potty training stage. Never punish your young one for wetting or soiling their pants. It's a process, they are learning so keep extending your patience and keep showering them with your praise on every perfect try.
However, don't overdo it. According to Scott J, Goldstein, a clinical instructor of Pediatrics at Feinberg School of Medicine at Northwestern University, "A lot of toddlers will react to excessive praise as they react to punishment—by getting scared and avoiding doing the thing that they were excessively praised or punished for."
● Use potty training pants
Accordingly, cloth trainers feel like big-kid underwear because potty training pants feel and function the same as nappy. Your child will not feel much of a wet sensation after an accident as potty training pants can draw moisture away from their skin. A child can associate wearing potty training pants into using underwear, this association can help your little one to feel more confident and independent.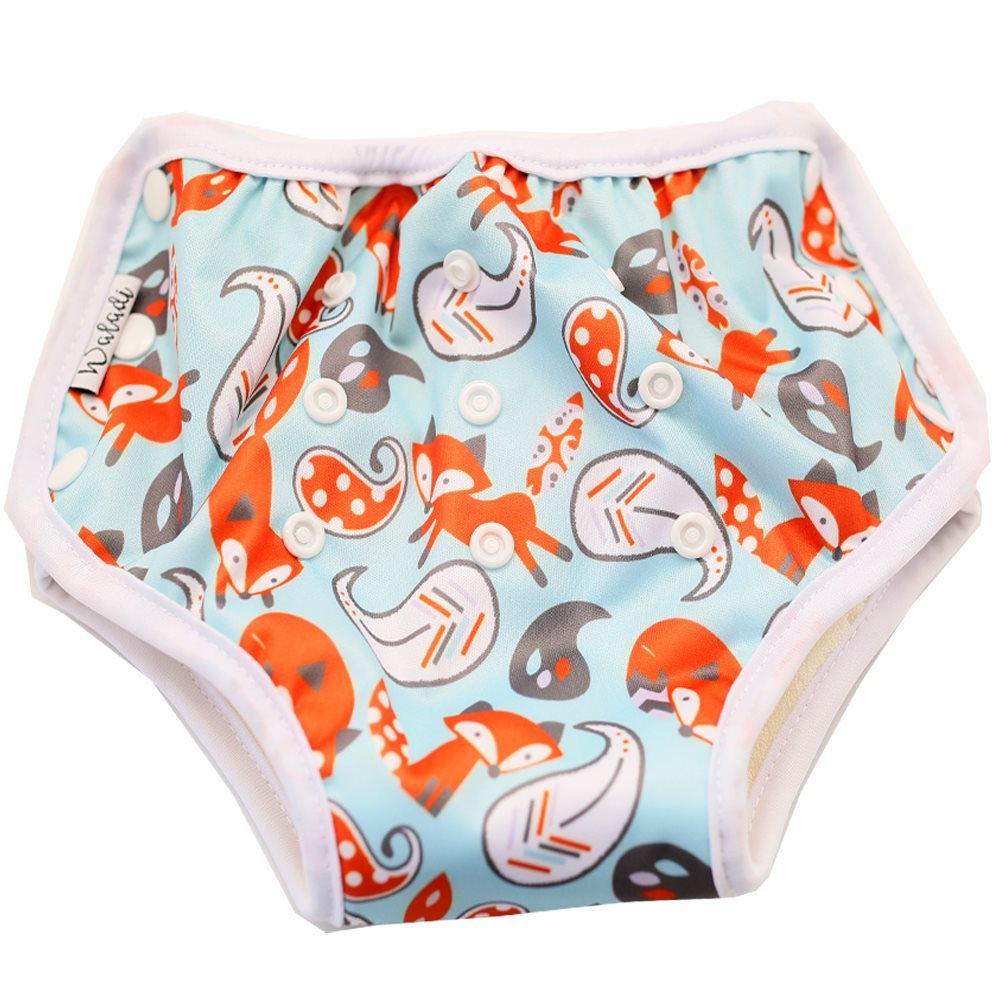 Reusable Bamboo Training Pants Diaper Newborn Baby Toddler Unisex Potty - Fox
Aside from being an environmentally friendly alternative to disposable training pants and a great way to save money, training pants also work differently than cloth nappies. They allow the child to feel wet and uncomfortable after having an accident rather than wicking away moisture. This discomfort can be motivating to use the potty and therefore is an important part of potty training.
Potty Training at Its Best
According to Lisa Asta, M.D., a clinical professor of pediatrics at the University of California, San Francisco, and spokesperson for the American Academy of Pediatrics. "Life goes on and one day your child will just do it." Potty training can take a lot of experimenting. Wearing training pants is one of the most advisable and effective methods to consider. They make it easier to be on the go and even toilet train your child at home without having to worry about accidents ruining your furniture.
Choose well-designed training pants and let your child name them one by one. It's a plus if your child will be active in choosing what design and what color to wear. Here's a selection of well-designed training pants for your little toddler slowly making it in this world. Make their potty training memorable with waladi.com.au. The best destination to shop for your young one's needs.